Once upon a time in the popcorn paradise of Denver, CO, our crazy crew founded this fabulous company back in 2013. Our mission? To give you the most lip-smacking, jaw-dropping popcorn delights ever! We started with popcorn, and boy, did we POP up fast!
But wait, there's more! We've evolved into fundraising genies too! We're not just about the popcorn, we're all about making fundraising a wild ride of FUN and success! Schools, sports teams, and anyone with a cause, we gotchu! Together, we'll raise funds like nobody's business!
And guess what? We're not just good; we're 50% better! Yep, you heard it right. For every virtual sale, your organization gets to pocket 50% of the sweet, salty, and scrumptious deliciousness. It's a win-win-win for everyone!
So, come join the popcorn party that's changing the fundraising game, one kernel at a time. Let's pop, lock, and fundraise our way to greatness!
At our company, we believe that customer satisfaction is key. That's why we only use the finest ingredients to produce our popcorn and other products.
Our commitment to quality has earned us a reputation as a leading popcorn brand in the fundraising industry. We work with Industry leaders and change makers across the country to bring delicious products to the door-steps of our customers.
Speed and freshness? We've got you covered!
At our Denver, CO and Coral Springs, FL facilities, we've fine-tuned the art of lightning-fast and super-fresh shipments. How do we do it? Picture this: our popcorn experts work round the clock, handpicking the finest kernels and crafting delectable delights. Our fresh soft-baked pretzels are expertly crafted by our partners in York, PA and conveniently delivered to your doorstep via Express Shipping.
Once you place your order, our turbo-charged delivery team springs into action, ensuring your goodies are packed and dispatched with flash-like speed.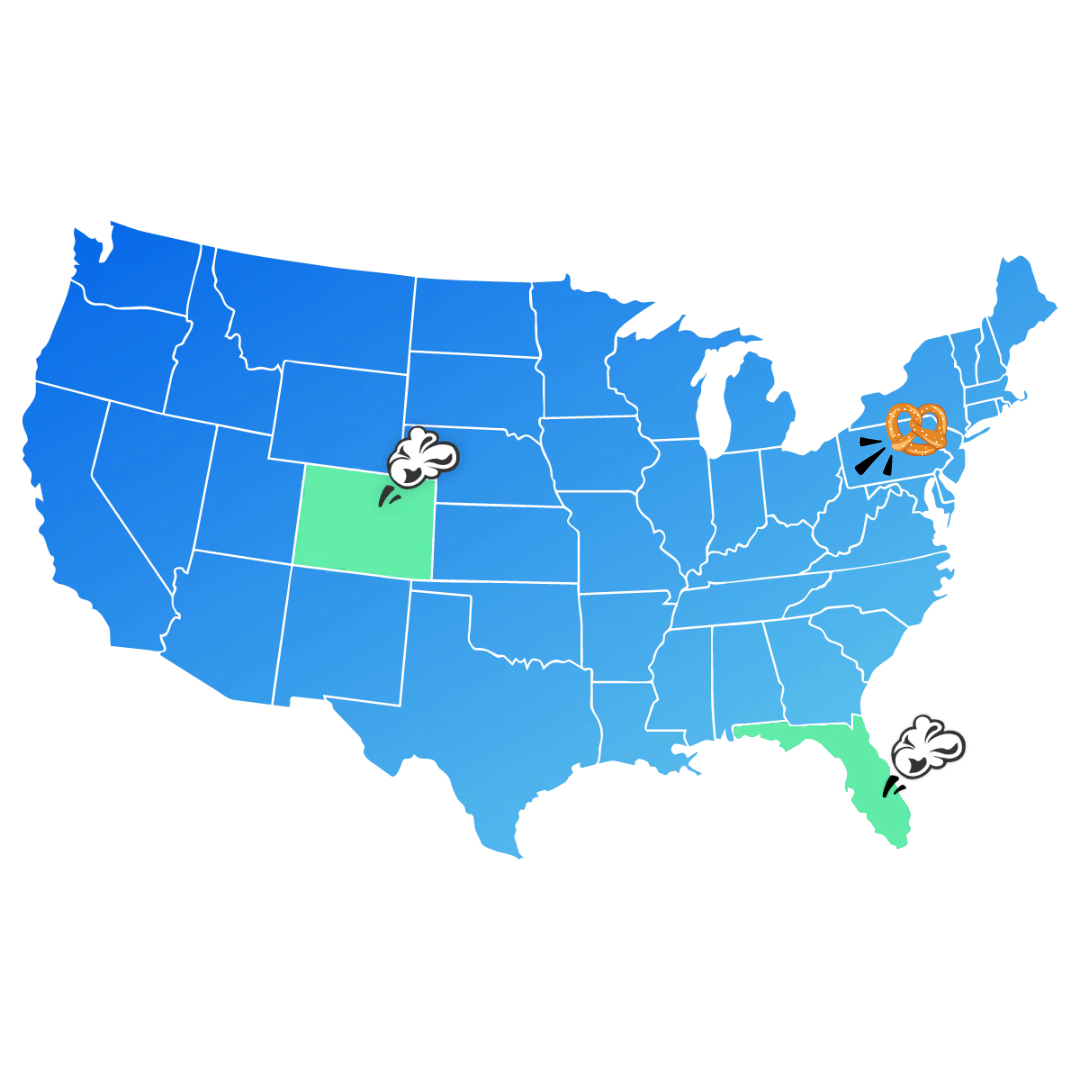 Thanks to our strategic locations, you get your treats straight from the source, meaning unrivaled freshness and flavor in every bite! Get ready to savor popcorn perfection, delivered faster than you can say "YUM"!